AWARE is a non-profit organization dedicated to the care of orphaned, injured and distressed wild animals.
Caring for wildlife and teaching others to care.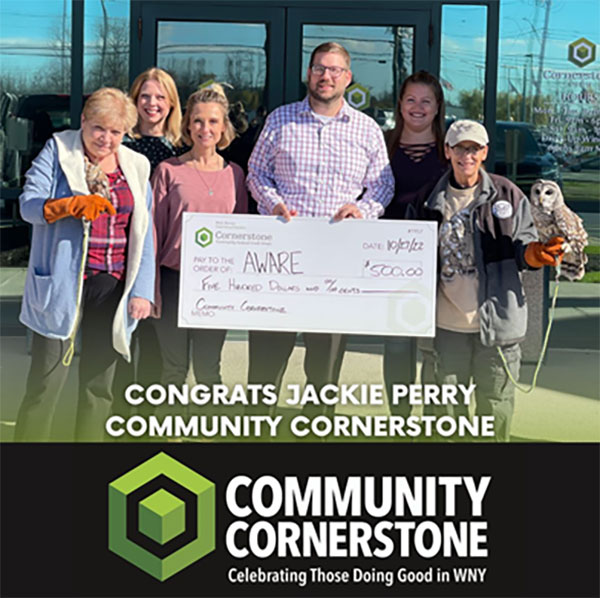 Community Cornerstone Award Recipient
On behalf of Cornerstone Community Federal Credit Union and 106.5 WYRK, we congratulate this month's Community Cornerstone winner and animal advocate, Jackie Perry!
The founder and president of AWARE, a local nonprofit committed to rescuing and caring for orphaned, injured, or distressed wildlife, Jackie has been rehabilitating our two and four-legged friends throughout Erie and Niagara counties for the last 33 years!
About Us
The organization's mission is to rescue and care for orphaned, injured, and distressed wildlife, and to educate the public on the various issues regarding wildlife and the environment.
We are an all volunteer organization, who dedicate our time and energy to care for many wild animals that are found by the public.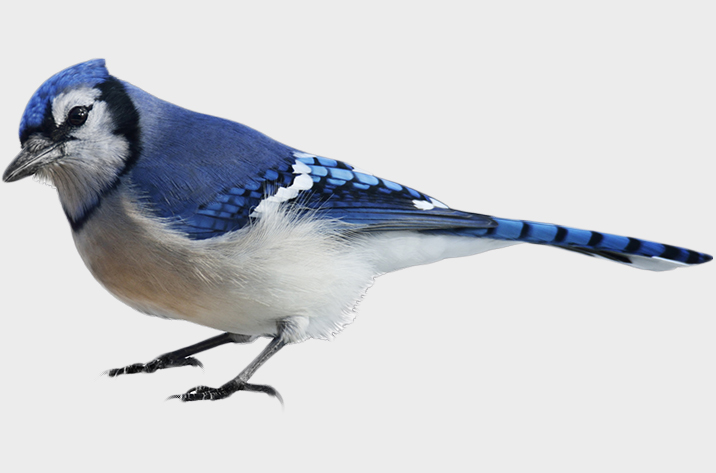 Some Of Our Rescues
We care for all types of animals from birds, to mammals, to reptiles and amphibians.
Our most common rescues are birds. We always have waterfowl i.e., mallard ducks, wood ducks and Canada geese. But we also have saved many ruddy ducks, grebes, old squaws, merganzers, cormorants, buffle head ducks, and the list goes on.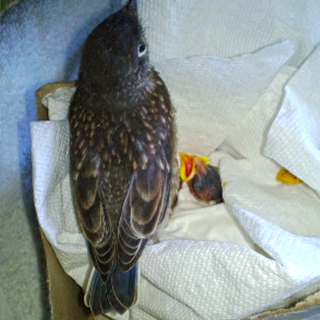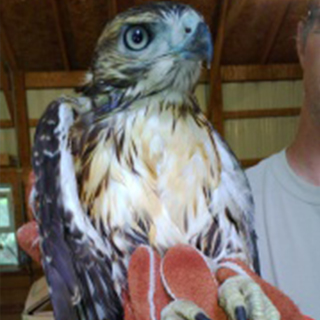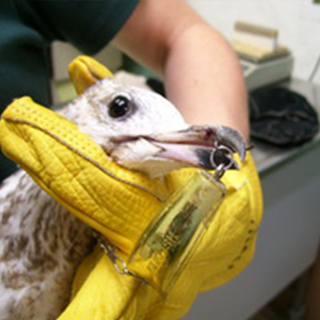 Things We Need
We are always in need of supplies, volunteers, sponsors and donations.Please browse our site to learn more about our needs.