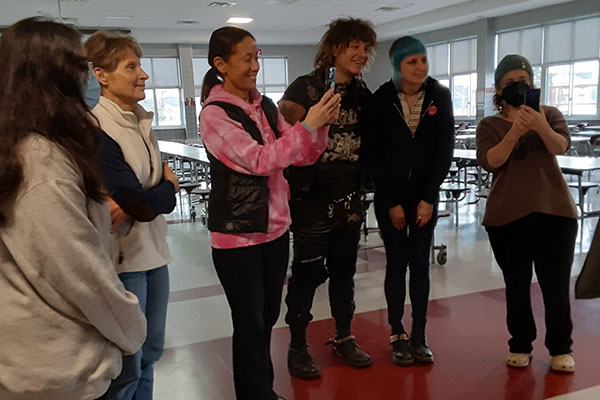 Upcoming Events
"Rehabilitating Wildlife" Classes

Classes are held every Saturday from February 18, 2023 to March 18, 2023
These classes are designed to help those interested in volunteering or becoming a licensed wildlife rehabilitator.
Check back occasionally to find out where we will have displays and presentations in the area.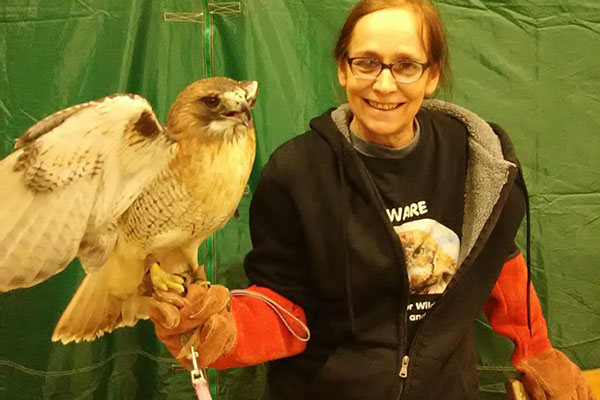 Here's a picture of our President and Founder Jacalyn Perry and Kiowa during his very first event! He was a very good boy!! Kiowa was found last November off Rapids Road with a broken wrist joint that was already healed! He was most likely being kept alive by his mate feeding him as much as she could. Although his injury has healed he still cannot fly. We would like to thank his partner for sticking it out and trying her best to sustain him. Now that's what you call true love!!